Hydrostatische Pegelsonde Waterpilot FMX21
Für jede Anwendung die optimale Kabelsonde
Die neue hydrostatische Pegelsonde Waterpilot FMX21 ist Dank HART-Protokoll im Messbereich frei einstellbar und ist damit die optimale Ergänzung des Füllstandportfolios von Endress+Hauser.

Für jede Anwendung die optimale Kabelsonde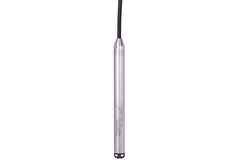 Messbereiche von wenigen Zentimetern bis zu 200 Metern werden präzise und langzeitstabil wiedergegeben. Die mit einer robusten und abrasionsfesten Keramikmesszelle ausgestattete Sonde misst gleichzeitig Füllstand und Temperatur. Die Genauigkeit von wahlweise 0,2% oder 0,1% wird durch eine automatische Dichtekompensation noch verbessert.
Zulassung nach ATEX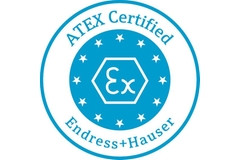 Trinkwasserzulassungen bzw. Zulassungen nach ATEX sind selbstverständlich. Die Niveaumessung passt sich Dank der verschiedenen Durchmesser von 22,29 mm oder 42 mm und verschiedenen Materialien wie Edelstahl, oder Kunststoffüberzug jeder Applikation an und ergänzt das einzigartige Niveau-Drucksondenprogramm von Endress+Hauser.
Für anspruchsvollere Füllstandsmessungen stehen die Seilsonden Deltapilot FMB5x mit Feldgehäuse und Anzeige, sowie umfangreichen Softwarefunktionen zur Verfügung.
Rufen Sie uns an und lassen Sie sich beraten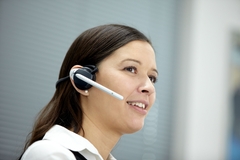 Unter der Telefonnummer 0800 EHVertrieb oder 0800 3 48 37 87 sind wir für Sie zu erreichen.
22.06.2020 - 26.06.2020

With the help of actual hands-on tasks you will learn how PROFIBUS fieldbus technology works in detail. At the end of the course you will be able to design and commission a PROFIBUS fieldbus network.