Die heiße Formel - Innovation: Die Lösung zur Temperaturüberwachung
Sparen Sie Kosten und Zeit mit dem Prozessumformer
Temperaturüberwachung ist immens wichtig in sicherheittechnischen Anlagen. Reduzieren Sie Ihre Kosten und den Zeitaufwand mit dem Prozessumformer RMA42, der die Programmierung mit einer Steuerung ersetzt.

Anwendung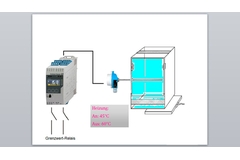 In Lagertanks ist es häufig notwendig, die Temperatur zu überwachen. Gründe können sein, dass die zu lagernden Flüssigkeiten einen bestimmten Temperaturgrenzwert nicht überschreiten dürfen, weil sonst Qualitätsmängel auftreten können.
Unsere Lösung
Der einfach programmierbare Prozessmessumformer RMA42 bietet die Lösung. Das Gerät misst die Temperatur über die direkt angeschlossenen PT100 und gibt diese galvanisch getrennt an übergeordnete Systeme weiter.
Der RMA42 hat zwei Grenzwerte mit frei einstellbarer Hysterese und Verzögerungszeit. Mit einem Grenzwert lässt sich somit optimal die Temperatur zwischen zwei Werten regeln. Mit dem zweiten kann z.B. das Überschreiten einer kritischen Temperatur gemeldet werden.
Open colletor Ausgang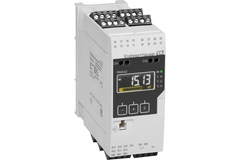 Zusätzlich ist für systematische Fehler, wie z.B. ein Leitungsbruch oder Fehler im Gerät, ein Open collector Ausgang vorhanden. Wird der Messwert zusätzlich in einer übergeordneten Einheit benötigt, kann das Messsignal ebenfalls als 4..20 mA Signal weitergegeben werden. Der RMA42 ist 1- oder 2-kanalig verfügbar, so dass bis zu zwei Lagertanks mit einem RMA42 überwacht werden können.
10.02.2021 - 11.02.2021

Endress+Hauser auf der Aqua Suisse 2021 in Zürich

20.07.2021 - 23.07.2021

Using the latest tools and specification, you will understand the network up to the protocol details, supported by hands on tasks.