Sichere Temperaturmessung in rauer Umgebung
Der High – Performance Feldtransmitter TMT162 unterstützt Sicherheitskonzepte in chemischen Anlagen.
Sicherheit von Anlagen und Einrichtungen haben in Chemiewerken oberste Priorität. Potentielle Risiken für Menschen & Umwelt müssen minimiert werden. Detaillierte Sicherheitskonzepte unterstützen die Risikominimierung.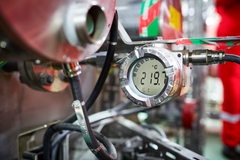 Der Feldtransmitter iTemp TMT162 wurde um vielfältige Funktionen erweitert:
SIL 2/3 Zertifizierung nach IEC 61508: 2010 zur Gewährleistung der Anlagensicherheit
Bei der SIL-Variante besteht die Möglichkeit mit einem Proof-Test Taster eine einfache und schnelle Wiederholprüfung durchzuführen
konform zur neuesten HART7-Protokollspezifikation mit Advanced Diagnostics gem. NE107 und Kategorisierung von Diagnoseereignissen
optional integrierter Überspannungsschutz zum Schutz der elektronischen Komponenten im Feldgerät und damit der Geräteverfügbarkeit
hintergrundbeleuchtetes Display, schwarz auf weiß, mit großen Ziffern für hervorragende Lesbarkeit. Das große hinterleuchtete LC-Display zeigt den aktuellen Messwert digital und als Bargraph sowie den aktuellen Gerätestatus an. Bei einer Grenzwertverletzung erfolgt ein Farbumschlag nach Rot.
Mit Hilfe des Proof-Test Tasters kann eine Wiederholprüfung des SIL-verriegelten Geräts sehr schnell und einfach durchgeführt werden.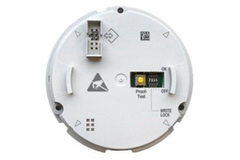 14.09.2020 - 18.09.2020

With the help of actual hands-on tasks you will learn how PROFIBUS fieldbus technology works in detail. At the end of the course you will be able to design and commission a PROFIBUS fieldbus network.