Geräte problemlos im laufenden Betrieb tauschen.
Das nennen wir Druckmesstechnik.
2012: Mit dem Cerabar M wird bei Arcelor Mittal in Eisenhüttenstadt der erste Drucktransmitter mit PROFIBUS PA Profil 3.02 eingesetzt. Das neue Profil ermöglicht eine vereinfachte Geräteintegration über den gesamten Lebenszyklus.
Benefits
Mehr Information und Diagnose vom Prozess

Einfachere Handhabung in der Wartung (z. B. keine Messbereiche einstellen, keine Übergangswiderstände)

Einfachere Verkabelung

Durch die Reduzierung der konventionellen Stammkabel werden Brandlasten reduziert
Arcelor Mittal setzt auf das Druckmessgerät von Endress+Hauser
Damit flüssiger Stahl nicht mit Luftsauerstoff reagiert und um Anbackungen am Verteilerausguss zu vermeiden, wird bei Arcelor Mittal in Eisenhüttenstadt Argon als inertes Gas verwendet. Für die Argon-Versorgung setzt das Unternehmen bisher das Druckmessgerät Cerabar M PMC41 mit PROFIBUS PA Elektronikeinsatz zur Regelung ein.
Cerabar M PMC51 mit keramischer Messzelle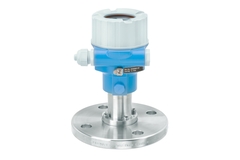 Da Endress+Hauser mit der neuen M-Plattform für Druck (Cerabar M), Differenzdruck (Deltabar M) und Hydrostatik (Deltapilot M) in die nächste Generation gestartet ist, rüstet Arcelor Mittal nach. Peter Groß, Instandhaltungsingenieur bei Arcelor, tauschte die vorhandene Druckmessung gegen einen neuen Cerabar M PMC51 mit keramischer Messzelle. Schon nach einer Minute war ein gültiger Messwert an der Steuerung ablesbar. Status: "OK". Dass dies so einfach ist, wird über das neue PROFIBUS® Profil 3.02 ermöglicht.
Probleme bei einem Gerätetausch
Denn bisher war ein Gerätetausch nach einem Generationswechsel bei Feldinstrumenten in PROFIBUS®-Netzwerken nicht immer unproblematisch: Entweder musste der so genannte IDENT im Feldgerät vorher umgestellt werden (z. B. von "neue Generation 1553" auf "alte Generation 151C") oder die Steuerung heruntergefahren und die neue GSD-Datei eingespielt werden.
Die Lösung
Das neue PROFIBUS® Profil 3.02 behebt dieses Problem: Die Elektronik erkennt selbstständig, mit welcher GSD er angesprochen wird, und stellt automatisch den IDENT um. Bei einem Gerätetausch muss lediglich die PA Adresse über die DIP-Schalter auf der Elektronik eingestellt werden. Nun heißt es Spannung anschließen und schon kann gemessen werden.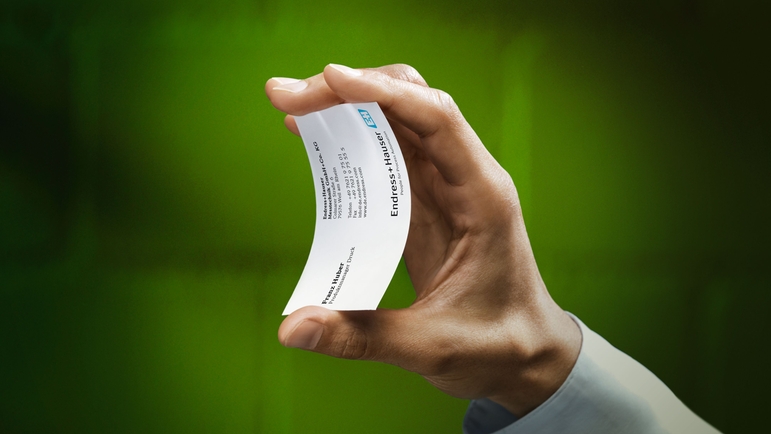 Downloads
Druckmesstechnik


Leistungsfähige Messgeräte für Prozessdruck, Differenzdruck, Füllstand und Durchfluss
Related offering
Water monitoring for Metal and Mining industries

Need to rely on the cooling systems of your furnaces/smelters for metal production/mining? Check out our solutions that ensure safe monitoring of the water quality of your cooling and process water.
Simple products

Easy to select, install and operate
Technical excellence
Simplicity
Standard products

Reliable, robust and low-maintenance
Technical excellence
Simplicity
High-end products

Highly functional and convenient
Technical excellence
Simplicity
Specialized products

Designed for demanding applications
Technical excellence
Simplicity
FLEX selections
Technical excellence
Simplicity

Fundamental selection

Meet your basic measurement needs

Technical excellence

Simplicity

Lean selection

Handle your core processes easily

Technical excellence

Simplicity

Extended selection

Optimize your processes with innovative technologies

Technical excellence

Simplicity

Xpert selection

Master your most challenging applications

Technical excellence

Simplicity
Success stories
Functional Safety in practice

Investments in functional safety, and thus in measures to avoid accidental and systematic errors, are very moderate if one relies on instruments developed according to IEC 61508.

Process automation worth its weight in gold

Memosens pH sensors reduced the time spent on calibrations and field repairs by up to 90% at Agnico Eagle's gold mine in Kittilä, the largest primary gold producer in Europe.
Bei Kondenswasser cool bleiben

2012: Robust und sicher auch unter dem Taupunkt. Nach Langzeittests des keramischen Drucksensors Cerbar M im Herstellerwerk wurden unter anderem die Kondensattauglichkeit beim DMK Deutsches Milchkontor GmbH geprüft.

Mit Sicherheit kosteneffizient messen

2013: WACKER misst die Füllstände im Abgas-Abscheidebehälter mit dem Deltabar FMD72. Die elektronische Differenzdruckmessung bietet praktische Vorteile.