RIA15 mit HART ®
Der neue schleifenstromgespeiste Prozessanzeiger aus dem E-direct Produktprogramm
Die Anzeige von Prozesswerten im Feld ist speziell an schwer zugänglichen Messstellen unerlässlich. Der neue schleifenstromgespeiste Feldanzeiger von Endress+Hauser ermöglicht den Einblick in den Prozess – sowohl analoge 4...20 mA Signale als auch digitale HART® Werte können angezeigt werden!

Benefits
Fünfstelliges Display (hinterleuchtet)

Spannungsfall < 1 V

Zum Einschleifen in 4...20 mA Stromkreise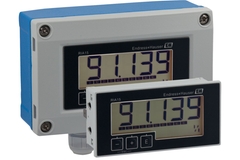 Messgeräte werden immer komplexer, aber nicht jeder Messwert kann als Stromsignal ausgegeben werden. Deswegen ist es sinnvoll, mehr Informationenen über das HART® Signal auszuwerten.
Flexible Darstellung von Prozesswerten
Der RIA15 ist als 4...20mA oder als HART® Prozessanzeiger verfügbar. In der HART® Version lassen sich bis zu 4 Messwerte darstellen. So werden alle relevanten Daten sichtbar. Da der Anzeiger einen Spannungsfall < 1V (< 1,9V bei HART®) besitzt, ist er einfach zu integrieren.
Zur besseren Lesbarkeit kann eine Hinterleuchtung über Verdrahtung aktiviert werden. Die Messwertanzeige ist fünfstellig. Zusätzlich lässt sich die Einheit und die TAG-Nummer darstellen.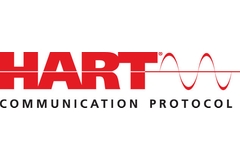 Zulassung für den EX-Bereich
Der RIA15 ist mit internationalen Zulassungen für den EX-Bereich erhältlich. Da eine Rückwirkungsfreiheit auf den Sicherheitskreis gewährleistet ist, kann der RIA15 auch in sicherheitsrelevanten PLT Einrichtungen nach SIL eingesetzt werden. Durch die Schutzart IP67 beim Feldgehäuse sowie IP65 beim Schalttafelgerät ist er selbst für Einsätze in rauen Umgebungen geeignet.

22.06.2020 - 26.06.2020

With the help of actual hands-on tasks you will learn how PROFIBUS fieldbus technology works in detail. At the end of the course you will be able to design and commission a PROFIBUS fieldbus network.