Wechsel an der Spitze von Endress+Hauser Flowtec

Bernd-Josef Schäfer neuer Geschäftsführer
An der Spitze von Endress+Hauser Flowtec kommt es zum Wechsel. Dr. Bernd-Josef Schäfer tritt zum 1. April 2014 als neuer Geschäftsführer des Durchflussmessgeräte-Spezialisten an. Sein Vorgänger Dr. Gerhard Jost bleibt als Mitglied des Executive Board auf Gruppenebene verantwortlich für die Produktion bei Endress+Hauser.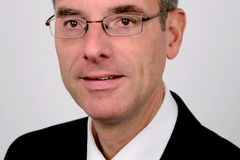 Bernd-Josef Schäfer ist promovierter Physiker und absolvierte seine gesamte bisherige berufliche Laufbahn beim Automobilzuliefer- und Elektronikkonzern Bosch. Seit 2008 war er Geschäftsführer Technik der Sparte Antriebe und Steuerungen von Bosch Rexroth in Lohr. In dieser Funktion war Bernd-Josef Schäfer verantwortlich für weltweit 2.300 Mitarbeitende und rund 600 Millionen Euro Umsatz. Der 50-Jährige ist deutscher Staatsbürger, verheiratet und Vater zweier erwachsener Kinder.
"Die gute Position der Flowtec festigen und ausbauen"
Der neue Geschäftsführer von Endress+Hauser Flowtec versteht sich trotz seines technischen Hintergrunds als Generalist. "Mich reizt es, die Brücke zu schlagen vom Marketing und Vertrieb über Forschung und Entwicklung bis hin zur weltweiten Fertigung. Mein Ziel ist, die gute Position von Endress+Hauser Flowtec auf allen diesen Gebieten zu festigen und weiter auszubauen", sagte Bernd-Josef Schäfer.
Die Flowtec AG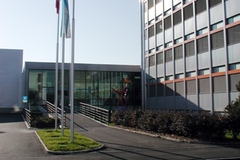 Die 1977 gegründete Endress+Hauser Flowtec AG ist einer der weltweit führenden Anbieter von Durchflussmesstechnik für die verfahrenstechnischen Industrien. Am Sitz im schweizerischen Reinach arbeiten rund 980 Menschen in Produktion, Produktmanagement sowie Forschung und Entwicklung; weitere Fertigungsstandorte mit insgesamt 670 Beschäftigten sind Cernay (Frankreich), Greenwood (Indiana/USA), Aurangabad (Indien), Suzhou (China) und Itatiba (Brasilien).
Vorgänger Gerhard Jost bleibt im Vorstand der Firmengruppe
Gerhard Jost (62) war seit Anfang 2000 Geschäftsführer von Endress+Hauser Flowtec. Er hatte seinen Rückzug bereits im vorigen Jahr angekündigt. Der promovierte Ingenieur bleibt Mitglied im Executive Board, dem er seit 2009 angehört, und wird in dieser Position künftig für die Produktionsgesellschaften der Firmengruppe verantwortlich sein. "Dadurch kann Endress+Hauser weiterhin vom reichhaltigen Wissens- und Erfahrungsschatz von Herrn Jost profitieren", betonte Firmenchef Klaus Endress.
22.06.2020 - 26.06.2020

With the help of actual hands-on tasks you will learn how PROFIBUS fieldbus technology works in detail. At the end of the course you will be able to design and commission a PROFIBUS fieldbus network.