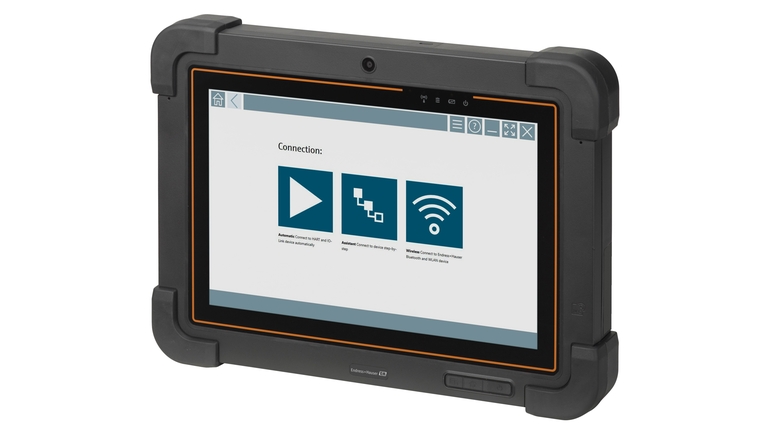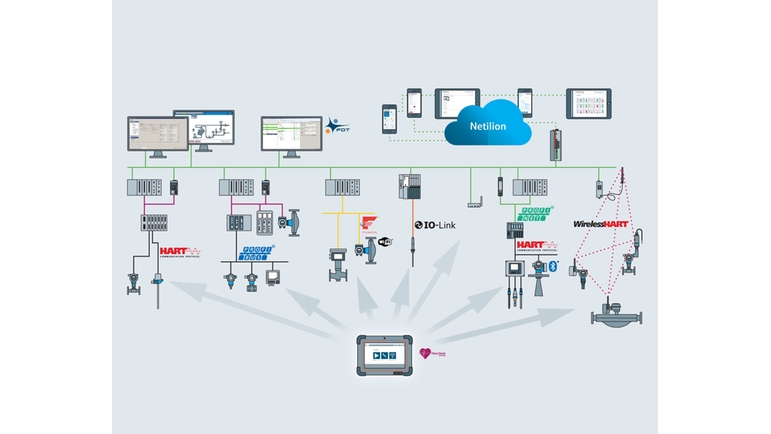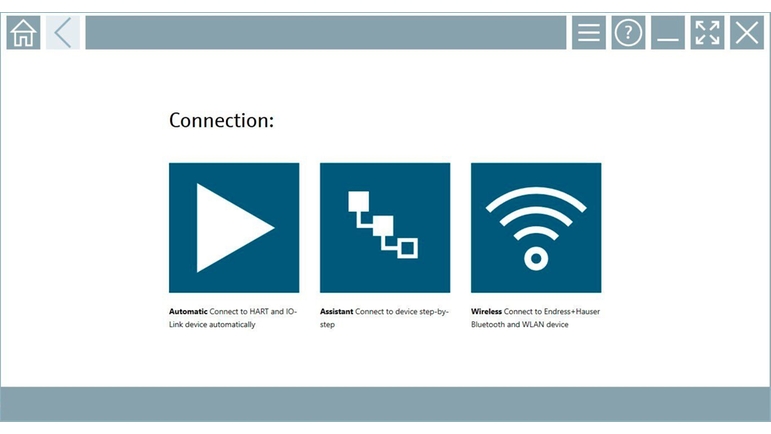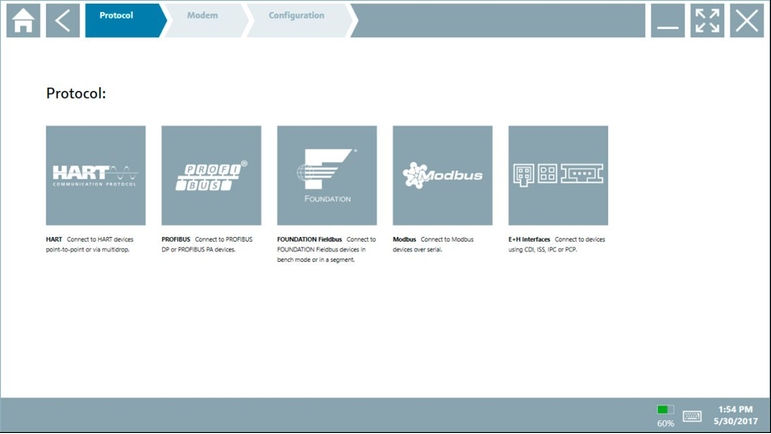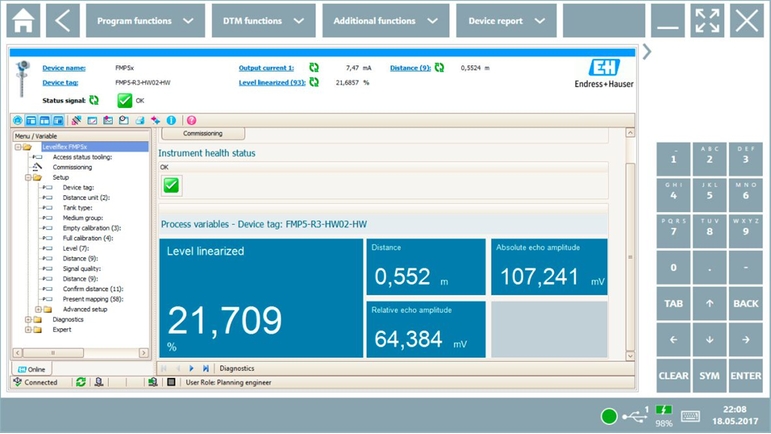 Universal, high-performance tablet PC for device configuration in Ex Zone 1 areas
The Field Xpert SMT77 tablet PC for device configuration enables mobile plant asset management in hazardous (Ex Zone 1) and non-hazardous areas. It is suitable for commissioning and maintenance staff to manage Endress+Hauser and third-party field instruments with digital communication interface. This tablet PC is designed as a complete solution that comes with pre-installed driver libraries and is an easy-to-use, touch-enabled tool used to manage field instruments during the entire life cycle.
Quick selection
Choose from our suggested options
Individual configuration
Continue your selection from all possible options
Benefits

High-performance, robust tablet for use in Ex Zone 1 areas with a large 10.1" display and a battery runtime of up to 5 hours.

Touch-enabled device configuration software with a direct link to the Netilion Platform for optimized plant asset management.

...
Field of application

The Field Xpert SMT77 for device configuration enables mobile plant asset management in areas categorized as Ex Zone 1. It is suitable for commissioning and maintenance staff to easily manage field instruments with a digital communication interface. The...
Documents / Manuals / Software
Accessories / Spare parts
Viator Bluetooth Interf. f.HART Protocol

Bartec HART AddOn Modem for SMT77

FieldPort SFP20

IO-Link USB interface FieldPort SFP20 for commissioning and maintaining of IO- Link measuring devices

FieldPort SFP50

The FieldPort SFP50 is a HART USB and Bluetooth interface to configure measuring devices in combination with he Field Xpert SMT70/77, FieldCare SFE500,DeviceCare SFE100 and further FDT Frames. With additional licenses it is possible to configure as well PROFIBUS PA and FOUNDATION Fieldbus devices. It is useable in non hazardous and hazardous areas.

Field Xpert SMT71 - Software Upd.Service

Field Xpert SMT77

Ex zone 1 Windows 10 tablet with 10,1" Multi-Touch Display for configuration, diagnosis + maintenance of field devices with dig.communication HART, PROFIBUS, FOUNDATION Fieldbus Modbus +Endress+Hauser service protocols based on DTM and EDD technology Device driver libraries for HART and FOUNDATION Fieldbus (iDTMs) and all Endress+Hauser devices are pre-installed Further device DTMs can be installed License: perpetual payware, full version single-station,multi-user,industr. cust. 1 year applicat. software update service
14.09.2020 - 18.09.2020

With the help of actual hands-on tasks you will learn how PROFIBUS fieldbus technology works in detail. At the end of the course you will be able to design and commission a PROFIBUS fieldbus network.