Measurement performance analysis
Identify improvement opportunities and process measurement risks
Our certified calibration consultants will consolidate, visualize, and analyse your calibration results to reveal objective, actionable insights. We enable you to extract more value from calibration while retaining full confidence in your process measurements.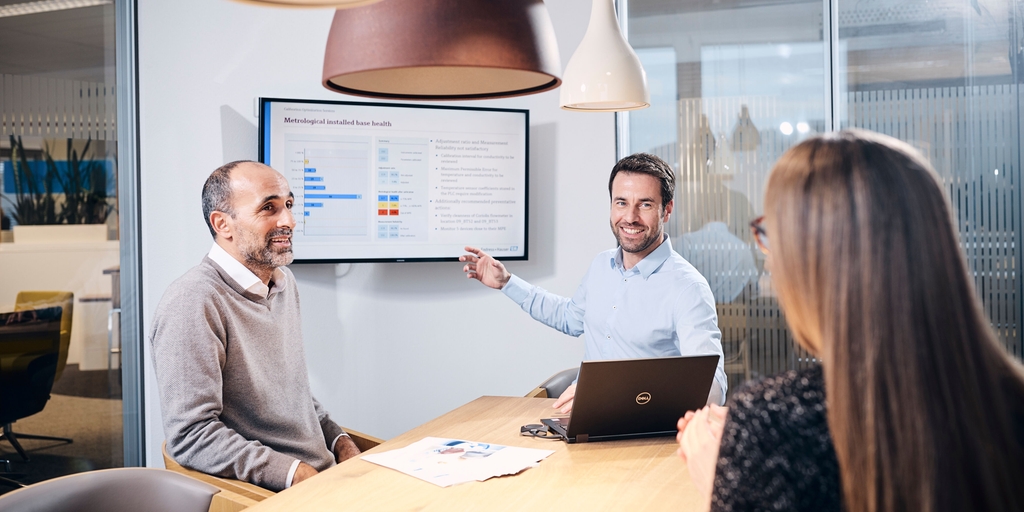 Benefits
Gain comprehensive process enhancement insights and benefit from expert calibration knowledge

Identify measurement-related risks to product quality, safety, and process compliance

Provide documented proof of calibration control to internal and external stakeholders
Our offering
Our measurement performance analysis converts your calibration reports into a detailed analysis of the metrological health of your instrumentation and delivers improvement recommendations to help you boost maintenance efficiency and achieve calibration excellence.
Improve confidence in your installed base and management control with comprehensive calibration results analysis

Get transparency with a convenient graphical summary of results

Make informed decisions with our analysis results and customized recommendations for actions
Downloads
Einzigartige Kalibrierkompetenz (CP01102H)

Qualitätsstandards sichern und Kalibrierprozesse optimieren