Prosonic Flow G 300/500 – die Neudefinition der Prozessgasmessung
Das Ultraschall-Durchflussmessgerät für anspruchsvolle Anwendungen in der Öl- und Gasindustrie sowie in der Chemie
Publication date: 02.03.2020
Optimale Prozessüberwachung dank erweiterter Gasanalyse
Prosonic Flow G 300/500 ist mit erweiterten Gasanalysefunktionen lieferbar, z.B. für spezielle Anwendungen oder bei erhöhten Anforderungen an die Prozesssteuerung. Je nach gewählter Gasart (Reingase, Gasgemische, Erdgas usw.) können mit dieser Funktion weitere Parameter und Prozessgrößen berechnet werden. Beispiele dafür sind Volumenfluss, Normvolumenfluss, Massefluss, Energiefluss, Brennwert, Wobbe-Index, Molmasse, Methangehalt, Dichte oder Viskosität.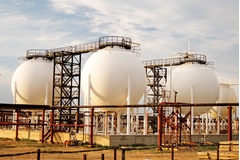 Prosonic Flow G measures both dry and wet gases with high reliability. Together with the extensive functionality of the Proline 300/500 transmitters, this opens up new options for process control and monitoring. Prosonic Flow G ensures precise measured values with unmatched repeatability, even with fluctuating process and ambient conditions. The robust industrial design makes it possible to operate the device over a long term without maintenance, thus saving time and money for the user.
Robust und industrieoptimiert
Prosonic Flow G bietet ein Höchstmaß an Robustheit. Alle mediumsberührenden Teile sind aus rostfreiem Stahl und Titan Grade 2 gefertigt und entsprechen den Anforderungen von NACE MR0175/MR0103. Da das Gehäuse des Messaufnehmers ebenfalls aus korrosionsbeständigem rostfreiem Stahl besteht, eignet sich Prosonic Flow G speziell für raue Umgebungsbedingungen. Prosonic Flow G wurde gemäß IEC 61508 (SIL) entwickelt und eignet sich auch für sicherheitstechnische Applikationen.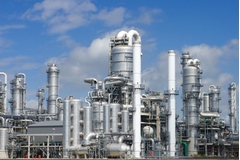 Heartbeat Technology – für höchste Betriebssicherheit
Ein weiteres Highlight ist die Heartbeat Technology Diese in alle Proline Messgeräte integrierte Prüffunktion ermöglicht eine permanente Selbstdiagnose bei höchstem Diagnose-Deckungsgrad (>95%) sowie eine durch TÜV SÜD zertifizierte metrologisch rückführbare Geräteverifikation ohne Unterbrechung des Prozesses. All dies reduziert Komplexität und Risiken in einer Anlage und erhöht so deren Zuverlässigkeit sowie Verfügbarkeit.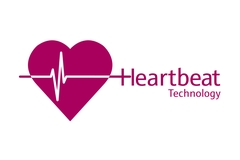 Messumformer für die nahtlose Systemintegration
Für Prosonic Flow G sind verschiedene Messumformer verfügbar: Proline 300 (Kompaktausführung) oder Proline 500 (Getrenntausführung) mit bis zu vier Ein- und Ausgängen. Sie ermöglichen das gleichzeitige Erfassen von Fließgeschwindigkeit, Schallgeschwindigkeit, Druck oder Temperatur. Ein Zugriff auf alle Mess- und Diagnosedaten ist jederzeit möglich dank digitaler Datenübertragung via HART oder Modbus RS485 sowie via WLAN oder über die frei kombinierbaren Ein- und Ausgänge.
Receive the next press releases and news directly in your mailbox. Stay up to date by subscribing to the Endress+Hauser press list.
Related offering

Simple products

Easy to select, install and operate
Technical excellence
Simplicity
Standard products

Reliable, robust and low-maintenance
Technical excellence
Simplicity
High-end products

Highly functional and convenient
Technical excellence
Simplicity
Specialized products

Designed for demanding applications
Technical excellence
Simplicity
FLEX selections
Technical excellence
Simplicity

Fundamental selection

Meet your basic measurement needs

Technical excellence

Simplicity

Lean selection

Handle your core processes easily

Technical excellence

Simplicity

Extended selection

Optimize your processes with innovative technologies

Technical excellence

Simplicity

Xpert selection

Master your most challenging applications

Technical excellence

Simplicity