Conductivity compact device
Smartec CLD134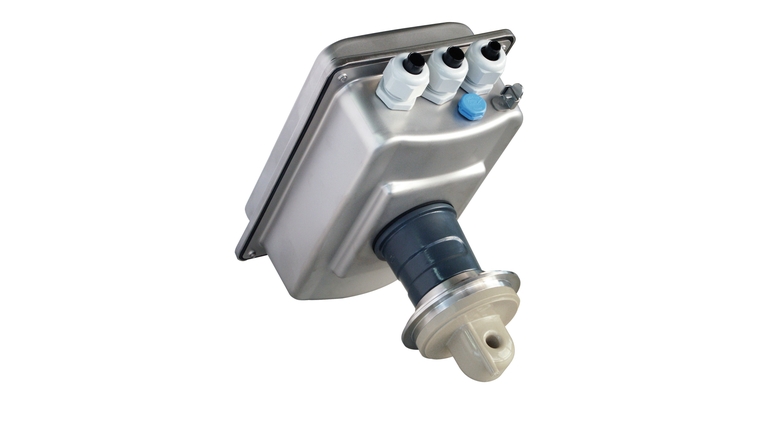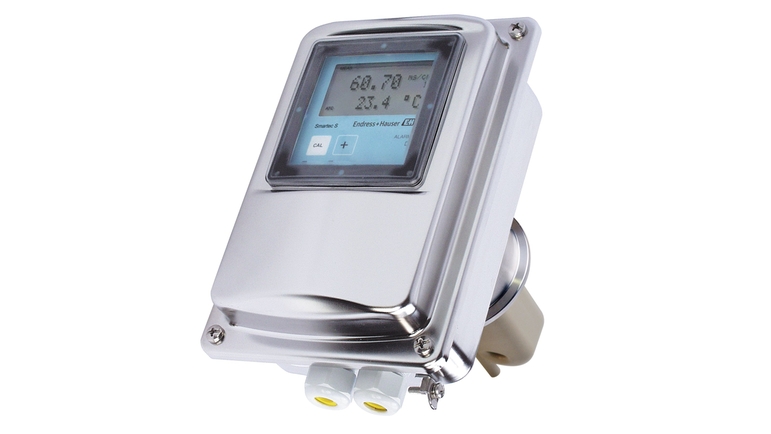 Toroidal conductivity measuring system for hygienic and sterile applications
Smartec CLD134 is a measuring system for inductive conductivity in the food & beverage and life sciences industries. The combination of a transmitter and a sensor is interference-free and especially easy-to-use. It meets the highest hygienic and sterile demands thanks to its food-grade virgin PEEK body, its jointless and creviceless design and its hygienic certificates. Smartec CLD134 is therefore the ideal package to ensure the highest safety and quality of your products and processes.

Quick selection
Choose from our suggested options
Individual configuration
Continue your selection from all possible options
Benefits

Unique hygienic design avoids recontamination

With all hygienic certificates required in hygienic and sterile applications

Certified biocompatibility according to USP class VI

Compliant with EG 2023/2006 and 1935/2004

Suitable for cleaning-in-place (CIP)...
Field of application

The hygienic Smartec CLD134 measures toroidal conductivity in food & beverage and life science applications:

Phase separation of product/water and product/product mixtures in pipe systems

Control of CIP processes in the return channel

Concentration...
Documents / Manuals / Software
Accessories / Spare parts
Please order a standard sensor CLS54 for non- compact version

Kit CLD134, version MV5, spare sensor

Kit CLD134, version AA5, spare sensor

Kit CLD134, version CS1, Spare sensor

Kit CLD134, version SMS, spare sensor

Kit CLD134, version VA4, spare part

Kit CLD134, version BC5, spare sensor

Kit CLD134 version AA5, sensor USP 87

Kit CLD134 version CS1, sensor USP 87

Kit CLD134 version VA4, sensor USP 87

Kit CLD134 version BC5, sensor USP 87

Kit CLD134 Main module 1 output

Kit CLD134 Main module 2 outputs

Kit CLD134 Main module 1 output + HART

Kit CLD134 Main module 2 outputs+HART

Kit CLD134 Main module Profibus PA

Kit CLD134 main module Profibus DP

Kit CLD134: Central mod. PB DP; H/W 2.1x

Content: 1x Central module Profibus DP Module name: LSCP-DP qualified from H/W 2.10

Kit CLD13x: Terminal module for PB DP

Content: 1x Terminal module Profibus DP Module name : LSKB qualified for central mod. from H/W 2.10

Kit: MKIC Conductiv. transmitter Non-Ex

Kit CLD132/4 Power supply 100/115/230VAC

Kit CLD132/4 Power supply 24 V AC/DC

Kit CLD132/4 lower casing seperate vers.

Kit CLD132/4 lower casing compact vers.

Round post installation for CYY101

Kit CLD132/4 housing cover complete

Kit CLD132/4 module box for PA/DP

Kit CLD132/4 Terminal blocks 5+8+13 pol.

Kit CLD132/4 Terminal block set PA/DP

Kit CLD132/4 Flat ribbon cable 20 poles

Kit CLD132/4 M20 glands+Goretex filter

Kit CLD132/4 Contuit glands+Goretex

Kit CLD132/4 Sealings and small parts

Kit CLD132/4 Protection against contact

Upgrade"Extended Functions"for Smartec