Sicherheitspaket für Überfüllsicherungen nach dem Wasserhaushaltsgesetz
Mit dem WHG-Fachbetrieb auf der sicheren Seite
Als Experte für Überfüllsicherungen nach WHG realisiert Endress+Hauser eine Überfüllsicherung inklusive Planung, Tankauslegung, Instrumentierung und Automatisierung. Darüber hinaus führen die People for Process Automation auch Dienstleistungen wie die Inbetriebnahmen von WHG-Messstellen, wiederkehrende Prüfungen sowie Beratungsdienstleistungen zum Thema aus.

Benefits
Verlassen Sie sich beim Thema Überfüllschutz auf die Experten mit über 25 Jahren Erfahrung als Fachbetrieb nach WHG

Nutzen Sie Sensorik mit hervorragenden Sicherheitskennwerten

Dezentrale Servicestruktur – ein Ansprechpartner ist immer in Ihrer Nähe

Wir liefern das gesamte Sicherheitspaket: Von der Auslegung über die Inbetriebnahme bis hin zur jährlich wiederkehrenden Prüfung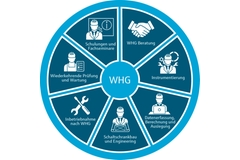 Gehen Sie auf Nummer sicher mit dem WHG Beratertag
Unser speziell nach dem Wasserhaushaltsgesetz (WHG) ausgebildeter Service-Techniker besucht Sie einen Tag lang. Bei einer gemeinsamen Anlagenbegehung verschafft er Ihnen einen objektiven Eindruck über die Erfüllung der Anforderungen – insbesondere über die Überfüllsicherungen nach der aktuellen Verordnung. Nutzen Sie die Gelegenheit, um die Auslegung von besonders relevanten Messstellen begutachten zu lassen.
Haben Sie Interesse an einem Angebot für einen Service-Techniker für Ihr Unternehmen? Füllen Sie dazu einfach untenstehendes Kontaktformular aus!
Weitere Informationen und Downloads
Das Whitepaper zum Wasserhaushaltsgesetz (WHG)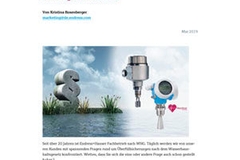 Das Whitepaper erklärt, wie Sie als Betreiber die Vorschriften des Wasserhaushaltsgesetzes erfüllen, welches die gängige Prüfpraxis ist und was Sie dabei beachten müssen.
Laden Sie sich das Whitepaper zum Wasserhaushaltsgesetz jetzt runter >>>
WHG-Geräteübersicht
Erfahren Sie, welche Messgeräte als Überfüllsicherung nach WHG zugelassen sind.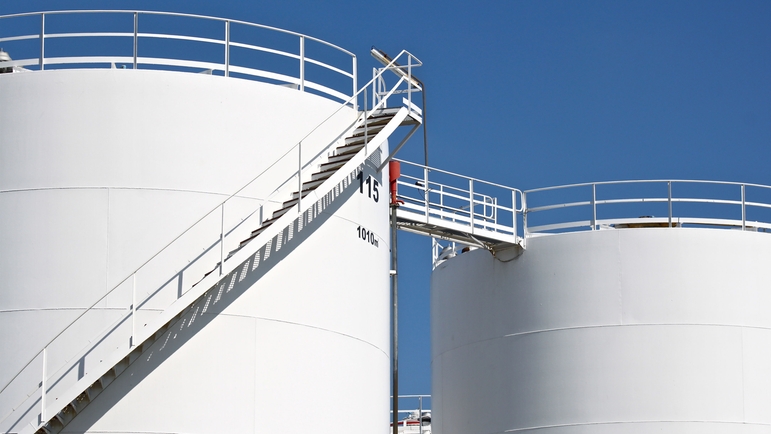 In the spotlight
Explosion protection (ATEX)


The comprehensive range of certified measuring devices for hazardous areas and decades of experience ensure highest process safety.
Simple products

Easy to select, install and operate
Technical excellence
Simplicity
Standard products

Reliable, robust and low-maintenance
Technical excellence
Simplicity
High-end products

Highly functional and convenient
Technical excellence
Simplicity
Specialized products

Designed for demanding applications
Technical excellence
Simplicity
FLEX selections
Technical excellence
Simplicity

Fundamental selection

Meet your basic measurement needs

Technical excellence

Simplicity

Lean selection

Handle your core processes easily

Technical excellence

Simplicity

Extended selection

Optimize your processes with innovative technologies

Technical excellence

Simplicity

Xpert selection

Master your most challenging applications

Technical excellence

Simplicity
Downloads
Aktueller Überblick der Endress+Hauser WHG-Geräte: Allgemeine bauaufsichtliche Zulassung mit den wesentlichen Inhalten, Bestimmungen für die Ausführung einer Überfüllsicherung, Technische Daten, Einsatzbereiche und Einbauhinweise, uvm.

Zertifikat Fachbetrieb nach WHG

Fachbetrieb nach WHG