Cost-efficient steel production
Optimize the costs of steel making by using smart instrumentation and process solutions
With the steel markets being highly competitive cost-efficiency is one of the top priorities for plant managers. And as energy costs can constitute up to 40 % of the overall costs, energy consumption has a huge potential for cost optimization. Think for example of utilities, or "W.A.G.E.S." (water, air, gas, electricity, steam). Utility costs in the steelmaking industry are equal to more than 3% of a plant's revenue in the United States, and more than 6% of revenue in Europe.
How we can help
To improve the performance of a blast furnace, a converter or an electric arc furnace, various critical parameters have to be closely monitored. Having reliable and accurate measurements ensures a tighter process control and by that an optimized energy usage. Also critical is the optimal usage of argon, compressed air or steam. As they have a direct impact on the result of the process they also influence how much energy is used.
W.A.G.E.S. management

Level measurements in the blast furnace

Controlling annealing furnace gases

Electric arc furnace optimization

Acid density measurement in cold rolling mill
Find out how you can optimize your costs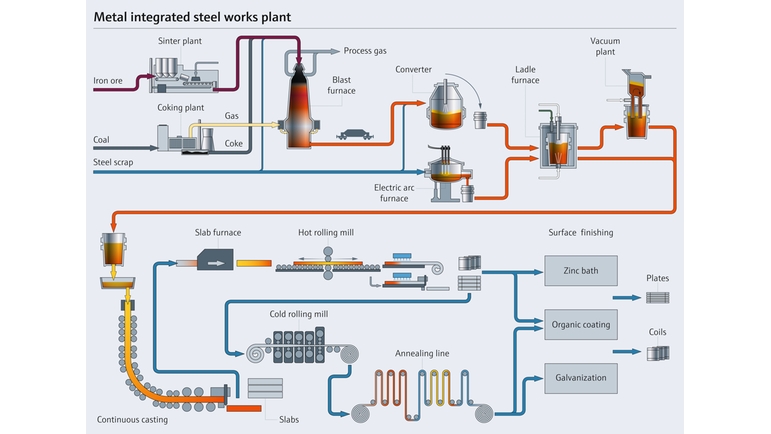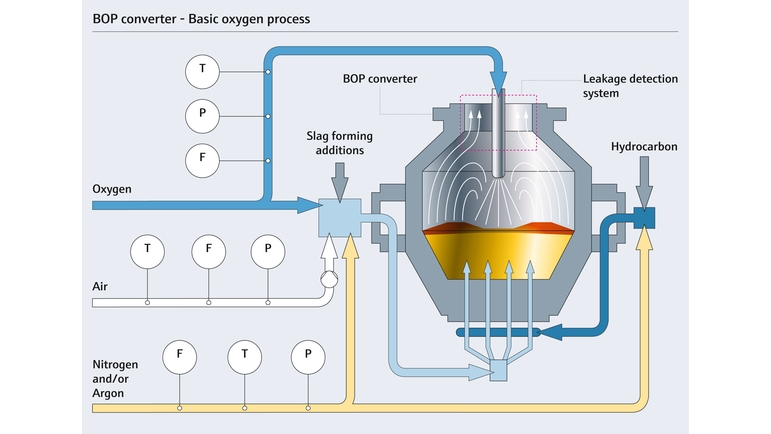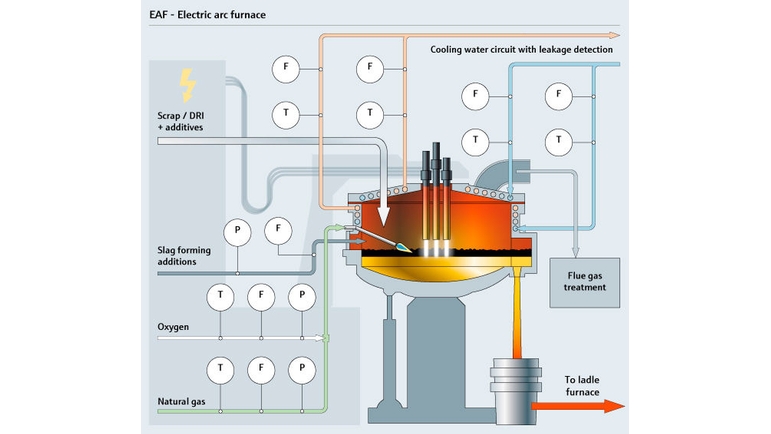 Benefits
Endress+Hauser offers a complete range of process instrumentation as well as dedicated automation solutions and comprehensive services that support the entire life cycle of your steel plant. Thanks to over 60 years of industry experience in even the most challenging environments, employees can make valuable recommendations on how how best to combine smart measurement sensors to reduce energy consumption and save money.
33%

of the costs for pressured air can be saved using our smart instrumentation and solutions.

1-2 years

does it take approximately for our steam monitoring solution to pay off thanks to reduced energy costs.

55,000

smart sensors integrated in 65 digital optimization projects.
Success stories

Simple products

Easy to select, install and operate
Technical excellence
Simplicity
Standard products

Reliable, robust and low-maintenance
Technical excellence
Simplicity
High-end products

Highly functional and convenient
Technical excellence
Simplicity
Specialized products

Designed for demanding applications
Technical excellence
Simplicity
FLEX selections
Technical excellence
Simplicity

Fundamental selection

Meet your basic measurement needs

Technical excellence

Simplicity

Lean selection

Handle your core processes easily

Technical excellence

Simplicity

Extended selection

Optimize your processes with innovative technologies

Technical excellence

Simplicity

Xpert selection

Master your most challenging applications

Technical excellence

Simplicity
Efficiency

Cement Production: Focus on what really counts

Cement Production: Focus on what really counts

Read the full story

Efficiency

Improve your mining separation processes

Improve mining processes like froth flotation and thickening and raise the efficiency of your extraction.

Read the full story

Efficiency

Fuel management enhanced for efficiency and safety in mining

Optimize your fuel management for mining trucks with instrumentation and automation solutions for offloading and overfill protection.

Read the full story