Automation of phosphate removal from wastewater
Safely comply with limit values, optimize precipitant consumption and improve sludge behavior
Optimize your precipitant dosage and unlock a significant potential for savings! The dosage is at an optimum level if your plant reliably adheres to the limit value but does not use more precipitant than required. How do we optimize phosphate precipitation? By using the Liquiline Control system. It doses the precipitant automatically in accordance with the actual load and your individual phosphorus limit value. This results in phosphate precipitation that is reliable and easy on resources.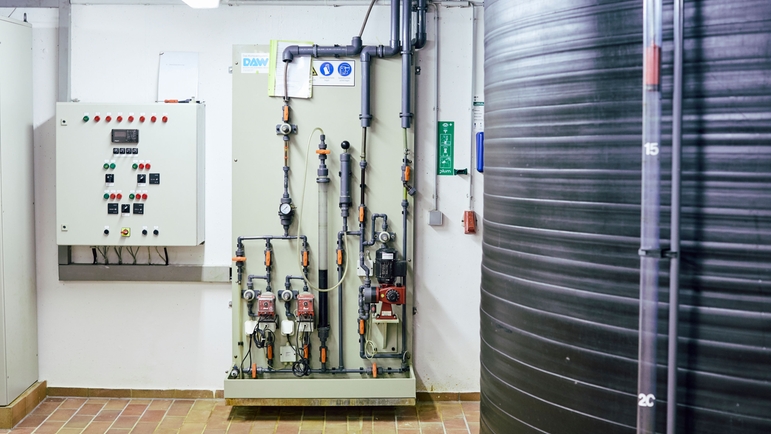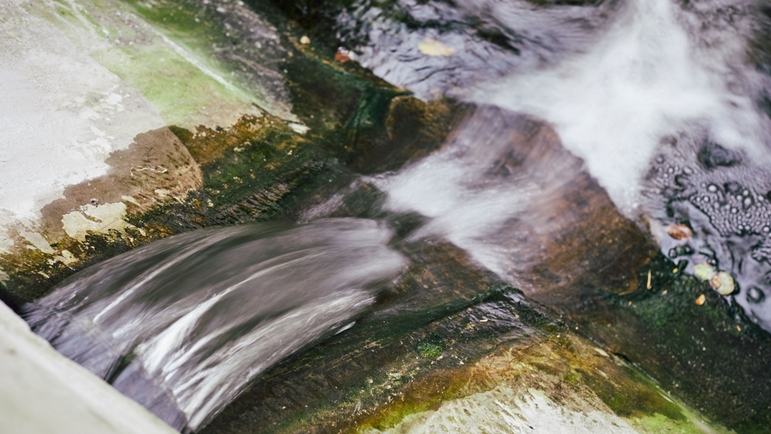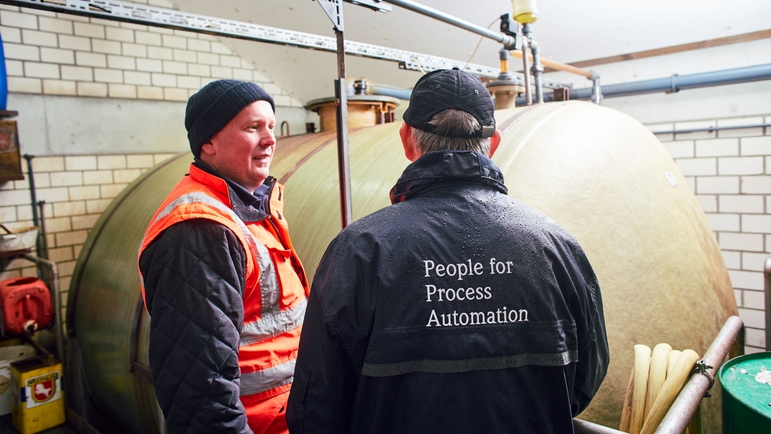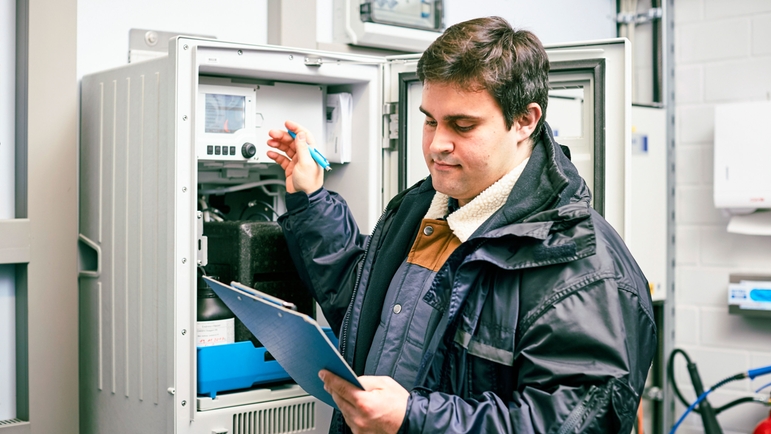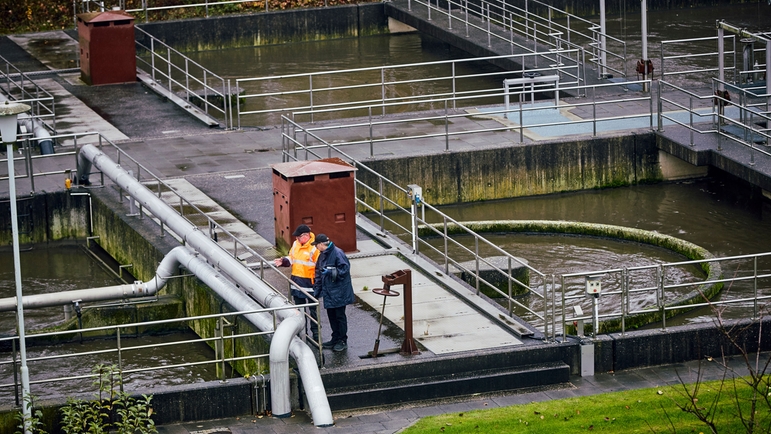 Phosphorus vs phosphate - which value counts?
For wastewater to be classed as "clean", phosphorus is one of the nutrients that must be reduced. Phosphorus is removed from the wastewater by adding precipitants, which can be dosed at various different points. However, phosphorus cannot be completely eliminated; only the proportion that is present in the form of phosphate can be removed. The phosphorus value is used to monitor the WWTP outlet while the phosphate value is used to control precipitation.
Challenges of phosphate precipitation
Iron salts or aluminum salts are the precipitants usually used. If the dosage is too high, this can increase the salinity of the biology and result in increasing sludge volumes. Too much salt increases the number of ions in the water, which in turn changes the pH value and can ultimately lead to corrosion of the system. Higher sludge volumes mean increased disposal costs. Last but not least, overdosing means that the precipitant, which is usually very costly, goes to waste.
The EU Water Framework Directive (WFD) specifies environmental objectives for surface waters that have a direct impact on the outlet values of wastewater treatment plants. The limit values for phosphorus in the outflow are dependent on plant size and typically range between 1 and 2 mg/l. If required by the local conditions, e.g. if the effluent from the wasteater treatment plant is discharged into sensitive waters, the limit values may be significantly lower.
Automated phosphate removal with the Liquiline Control
Phosphate concentrations are usually subject to strong fluctuations, depending on the weather, time of day and the nature of the dischargers feeding into the wastewater network. To deal with these fluctuations, the Liquiline Control doses precipitant based on the load.
This means that the control system takes the current phosphate value in the aeration basin into account along with the quantity of wastewater that is currently flowing through the WWTP. Precipitant continues to be added until the target value you have configured for phosphate is reached and the limit value for phosphorus is reliably adhered to. This also prevents overdosing of precipitant, thereby averting an increase in the salinity of the biology and an increase in sludge volumes.
Benefits
Full compliance with your prescribed phosphorus outlet values - even with dynamic influents and high load peaks

Optimized phosphate precipitant consumption

Control of two dosing pumps at the same time

You can use iron-based, aluminum-based as well as mixed precipitants

The process is completely under your control, as you can switch to manual operation at any time
Simple products

Easy to select, install and operate
Technical excellence
Simplicity
Standard products

Reliable, robust and low-maintenance
Technical excellence
Simplicity
High-end products

Highly functional and convenient
Technical excellence
Simplicity
Specialized products

Designed for demanding applications
Technical excellence
Simplicity
FLEX selections
Technical excellence
Simplicity

Fundamental selection

Meet your basic measurement needs

Technical excellence

Simplicity

Lean selection

Handle your core processes easily

Technical excellence

Simplicity

Extended selection

Optimize your processes with innovative technologies

Technical excellence

Simplicity

Xpert selection

Master your most challenging applications

Technical excellence

Simplicity
Downloads
Controlled by Liquiline Control

Case study on the automation of phosphate precipitation with Liquiline Control in the Stadtlohn wastewater treatment plant.
Related offering

Success stories
Controlled by Liquiline Control

The wastewater treatment plant in Stadtlohn (Germany) regulates phosphate removal using the Liquiline Control system. The result: stable outlet values with optimized precipitant consumption.

The all-round carefree panel

Water Analysis Panels make continuous monitoring of drinking water easy at the water treatment plant in Frasnacht, Switzerland.

Controlled by Liquiline Control

Liquiline Control regulates nitrification and denitrification in the Stadtlohn wastewater treatment plant. The control system ensures compliance with limit values and optimized energy usage.

Trinkwasserqualität für höchste Ansprüche

Damit die Trinkwasserqualität den hohen Ansprüchen der Gesetzgebung entspricht, setzt der Zweckverband Seewasserwerk Hirsacker-Appital auf Betriebssicherheit durch kontinuierliche Messung.
Sichere Trübungsmessung im Prozess- und Trinkwasser

Die Trübung ist der wichtigste kontinuierlich gemessene Qualitätsparameter in der Wasseraufbereitung. Mit Memosens-Technologie und hygienischem Design liefert der Turbimax CUS52D verlässliche Laborpräzision in allen Lagen.

Prozesswechselarmatur CPA871

Wo Sensoren zyklisch gewartet werden müssen und eine Prozessunterbrechung unmöglich ist, empfiehlt sich der Einsatz von Prozess-Wechselarmaturen.