Programmierung SPS/Leitsystem und Visualisierung
Wir setzen auf das Prinzip der "integrierten Automation"
Das Softwareengineering hat in den letzten Jahren erheblich an Bedeutung gewonnen. Programmierung von Steuerungen und Leitsystemen sowie die dazugehörige Visualisierung sind in das betriebliche Umfeld zu integrieren.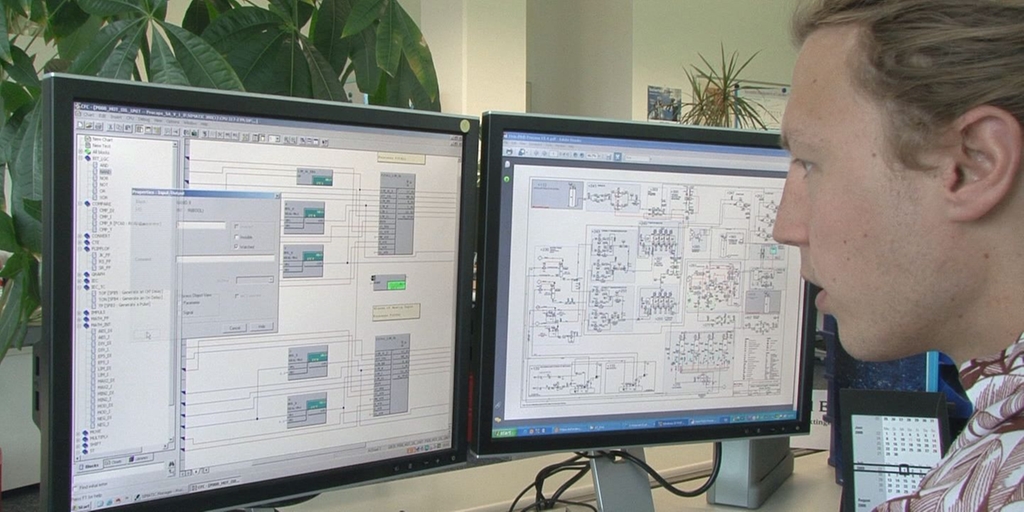 Bei der Programmierung von Steuerungen und Leitsystemen ist Endress+Hauser ungebunden und bietet Engineering-Kompetenz auf einer breiten Palette von Systemen verschiedener Hersteller an.
Rockwell Control-, Compact-, MicroLogix, PlantPAx
Vermeidung von Doppelarbeiten und Daten-Redundanzen
Ziel der integrierten Automation ist es, Doppelarbeiten und Daten-Redundanzen zu vermeiden. Diese verursachen nicht nur hohe Kosten durch Mehraufwand, sondern stellen auch eine potentielle Fehlerquelle durch manuelle Arbeiten dar. Zur integrierten Automation gehört neben der Verbindung von Komponenten in der Feld- und Steuerungsebene auch die Einbindung der Automatisierungslösung in die betriebliche Planungsebene. Diese vertikale Integration sorgt für einen durchgängigen Datentransfer von der Steuerung bis zum ERP-System wie beispielsweise SAP.
Auch im Bereich der Visualisierungssysteme bieten wir Ihnen die Gebräuchlichsten an. Endress+Hauser entwickelt und erstellt Ihnen die bestmögliche, auf Sie zugeschnittene und benutzerfreundliche Anlagenvisualisierung.
Siemens WinCC, WinCC flexible
Rockwell RSView, FactoryTalk View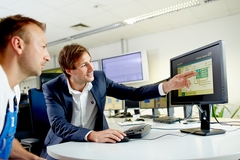 Benefits
Erfahrene Softwareingenieure mit breitem Projekt-Know-How

Intelligente Softwareentwicklung auf den gängigsten Steuerungen und Prozessleitsystemen

Integrierte Automation über Systemgrenzen hinweg
22.06.2020 - 26.06.2020

With the help of actual hands-on tasks you will learn how PROFIBUS fieldbus technology works in detail. At the end of the course you will be able to design and commission a PROFIBUS fieldbus network.