Beratung und Projektmanagement
Wir analysieren gemeinsam mit Ihnen die Anforderungen und erstellen ein fundiertes Automatisierungskonzept
Vielfältige Aufgaben warten bei der Planung technischer Anlagen: Von Anfang wird eine Übersicht über das gesamtes Vorhaben benötigt. Technische Komponenten werden zu einem Gesamtsystem mit genau definierten Aufgaben kombiniert. Auf Grundlage einer vollständigen Beschreibung der zu realisierenden Anlage entwerfen wir gemeinsam mit Ihnen das Konzept für Ihre Leittechnik. Wir berücksichtigen die Systemanforderungen, die Auslegung des Leitsystems mit Hardware und Software sowie die Feldgeräte.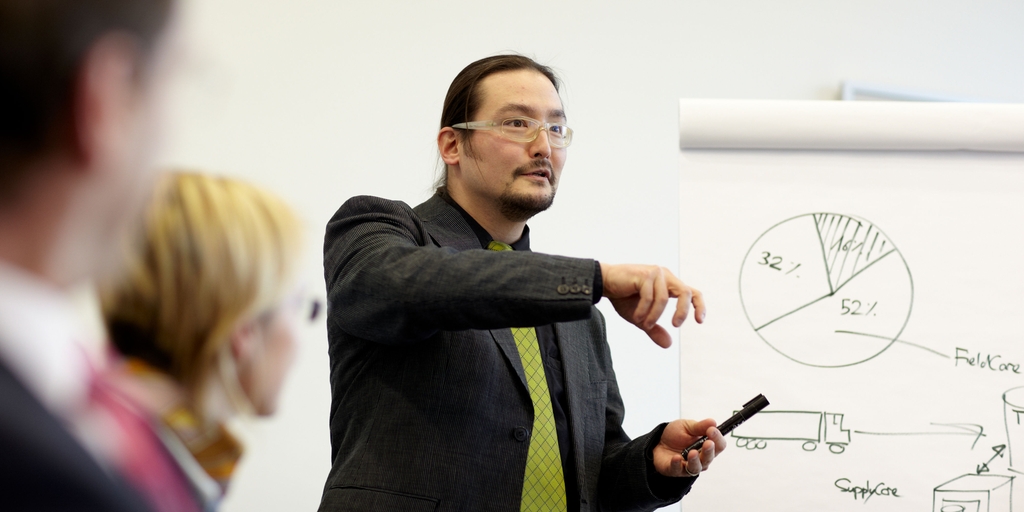 Erstellung eines fundierten Automatisierungskonzepts
Auf Basis dieses Konzepts erstellen wir das endgültige Lasten- und Pflichtenheft. Es enthält Angaben zu:
Bedienung und Visualisierung
Schnittstellen zu Anlagenkomponenten
Verbraucherlisten E-Technik
PLT-Stellenblätter mit Prozessinformationen
Professionelles Projektmanagement - Main Automation Vendor
Endress+Hauser bietet ein professionelles Projektmanagement für die Abwicklung der Automatisierungsprojekte und die dazu passenden Dienstleistungskonzepte über den kompletten Lebenszyklus der Anlage. Unsere Projektmanager führen Ihre Projekte innerhalb der vereinbarten Qualitäts-, Zeit- und Kostenanforderungen durch. Dazu zählt auch die Organisation aller internen und externen Ressourcen.
Als Main Automation Vendor liefern wir schlüsselfertige Hard- und Softwarelösungen und übernehmen Verantwortung für Design, Technologie und Herstellung.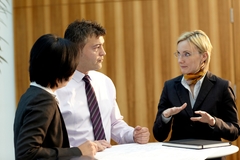 Benefits
Komplette Erstellung des Automatisierungskonzepts aus einer Hand

Sie profitieren von unserer langjährigen Erfahrung in den Prozessindustrien

Zugriff auf unser breites Technologie-Know-How

Planung auf Basis der "best in class" Feldgeräte und Systemkomponenten
Related offering
Intelligent automation – simply reliable

We combine integrated engineering, professional project management and reliable products. With us as your partner, your automation project is guaranteed to be successful.
Simple products

Easy to select, install and operate
Technical excellence
Simplicity
Standard products

Reliable, robust and low-maintenance
Technical excellence
Simplicity
High-end products

Highly functional and convenient
Technical excellence
Simplicity
Specialized products

Designed for demanding applications
Technical excellence
Simplicity
FLEX selections
Technical excellence
Simplicity

Fundamental selection

Meet your basic measurement needs

Technical excellence

Simplicity

Lean selection

Handle your core processes easily

Technical excellence

Simplicity

Extended selection

Optimize your processes with innovative technologies

Technical excellence

Simplicity

Xpert selection

Master your most challenging applications

Technical excellence

Simplicity
Success stories
Sichere Druckluftversorgung

Endress+Hauser (Schweiz) AG unterstützt Kunden bei der Optimierung der Verfügbarkeit und Leistungsfähigkeit ihrer Druckluftanlagen.

Ziel erreicht - bei Wander AG

Die Firma Wander AG geht auch beim Abwasser auf Nummer Sicher. Kontinuierliche Abwasserkontrolle erhöht Sicherheit und Transparenz