Leakage detection system for critical cooling circuits
Safe operation ensured by highly accurate SIL instrumentation
If water enters an oxygen lance from a leak in the cooling system, the results can be catastrophic. Why take the risk, when simple means exist to avoid it. Endress+Hauser's highly accurate leakage detection system, designed to IEC 61511 and EN ISO 13849-1, detects the slightest signs of a leak, so that action can be taken before a situation becomes critical.
Benefits
High accuracy and multi-level safety alarming provide instant information on the leak tightness of cooling circuits

Step-by-step guidance ensures fast, easy and correct commissioning

Highest safety standards guaranteed by independent Safety Instrumented System

Complete solution certified by independent, globally operating safety experts
Safety by choice, not chance
Expanding cracks or small water leaks in cooling system pipes are a safety hazard. Depending on application, they may result in production downtime, damage to plant or in the worst case, loss of life. In such a scenario, detecting leaks is not only an essential part of a plant's process control system, but more importantly it must also be an integral part of a plant's safety policy.
With this in mind, our leakage detection system has been designed in accordance with IEC 61511 and EN ISO 13849-1.
Leakage detection
The flow rate and temperature at the inlet and outlet of the cooling circuit are measured using highly accurate flowmeters and rapid response temperature sensors. The temperature-dependent variation in coolant volumes is then compensated using a highly accurate 4th degree polynomial. This allows very accurate and stable comparison of the inlet and outlet volume flow and thus the detection of extremely small leaks.
Simple commissioning
As every cooling circuit is different, the system has been designed to make commissioning as easy and quick as possible: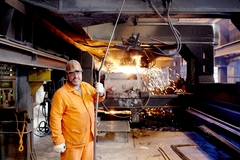 Integrated I/O signal setup and range adjustment tools simplify commissioning

Step-by-step user guidance speeds up commissioning

When required, signal averaging (smoothing), peak filtering and time shifting optimally adapt the system to the specific process conditions
Once the system is stable, it can detect the smallest differences in inlet and outlet flow (> 0.1%).
Alarming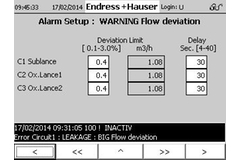 The system offers three different alarm levels:
small flow deviation warning level – creates no safety alarm

small flow deviation alarm level – safety alarm

big flow deviation alarm level – safety alarm
Alarm limit and delay time can be set individually for each alarm level. To suppress alarms during plant start-up, while adjusting parameters or for other operations each cooling circuit can be individually muted for a specific time.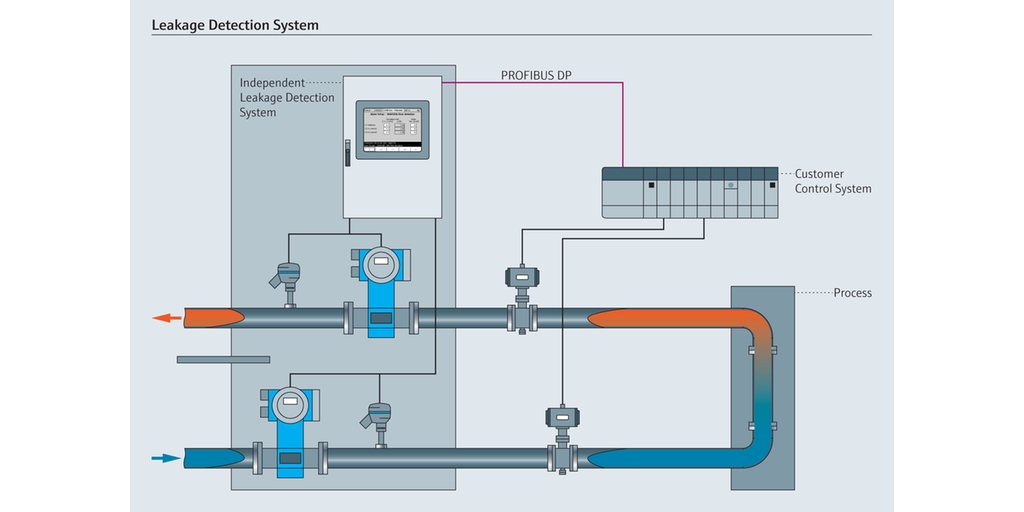 Related offering

Simple products

Easy to select, install and operate
Technical excellence
Simplicity
Standard products

Reliable, robust and low-maintenance
Technical excellence
Simplicity
High-end products

Highly functional and convenient
Technical excellence
Simplicity
Specialized products

Designed for demanding applications
Technical excellence
Simplicity
FLEX selections
Technical excellence
Simplicity

Fundamental selection

Meet your basic measurement needs

Technical excellence

Simplicity

Lean selection

Handle your core processes easily

Technical excellence

Simplicity

Extended selection

Optimize your processes with innovative technologies

Technical excellence

Simplicity

Xpert selection

Master your most challenging applications

Technical excellence

Simplicity
Service, das sich auszahlt

Unsere zehn Servicetechniker im Außendienst sind immer in Ihrer Nähe und stehen Ihnen mit einer breiten Palette an Dienstleistungen zur Seite.

WirelessHART®-Lösung von Endress+Hauser

Mit der WirelessHART®-Lösung von Endress+Hauser können Sie nachträglich Ihre Messstellen in Anlagen erweitern ohne eine aufwendige und oft teure Verkabelung.

Mit Sicherheit kosteneffizient messen

2013: WACKER misst die Füllstände im Abgas-Abscheidebehälter mit dem Deltabar FMD72. Die elektronische Differenzdruckmessung bietet praktische Vorteile.