IFS Food Version 6.0
Sie erhalten unsere Unterstützung
Seit dem 1. Juli 2012 gilt die Version 6.0 des IFS Food-Standards. Audits werden nun ausschließlich nach dem aktuellen Standard durchgeführt und akzeptiert. Wie bereits in vorherigen Versionen, sind bestimmte Anforderungen als "KO-Anforderungen" definiert, weitere Nichtkonformitäten können als "Major" bewertet werden. Beide führen zu Abzügen von der Gesamtpunktzahl des Audits.

Benefits
Messstellendefinition und Bestandsaufnahme

Erstellung von Messstellenlisten sowie Dokumentation in Papierform, elektronisch oder webbasiert als Portal

Consulting und Workshops zum Aufbau und Betrieb eines Prüfmittelmanagementsystems; Softwarebasierte Kalibriermanagementsysteme; Implementierung eines Masterplan Kalibrierung

Akkreditierte Kalibrierungen gemäß ISO/IEC 17025 sämtlicher Prozessgrößen.

Erstellung von Master- und Kalibrier-SOPs (Standard Operating Procedures)

Definition von Handlungsszenarien bei Abweichungen

Entwicklung von Ersatzteilkonzepten und Reparaturservice vor Ort oder im Werk
Neu sind einige Änderungen im Bewertungssystem: Anforderungen, die nicht umgesetzt und mit einem "D" bewertet werden, erhalten künftig nicht mehr nur 0 Punkte, sondern 20 Punkte Abzug. Dies bietet für Lebensmittelhersteller Raum für kontinuierliche Verbesserungen. Es verschärft jedoch auch das Audit hinsichtlich derjenigen Anforderungen, die nicht als "KO-Anforderung" bewertet werden.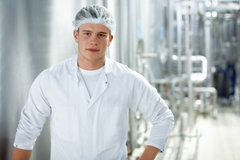 Maßnahmen zur Kalibrierung von Messgeräten
Die Liste der Auditanforderungen enthält in Kapitel 5.4 geforderte Maßnahmen zur Kalibrierung, Justierung und Prüfung von Mess- und Überwachungsgeräten. Bei der Umsetzung dieser Auditanforderungen unterstützen wir Sie mit der Erstellung von individuellen Kalibrierkonzepten sowie der Kalibrierung sämtlicher Prozessparameter nach ISO/IEC 17025.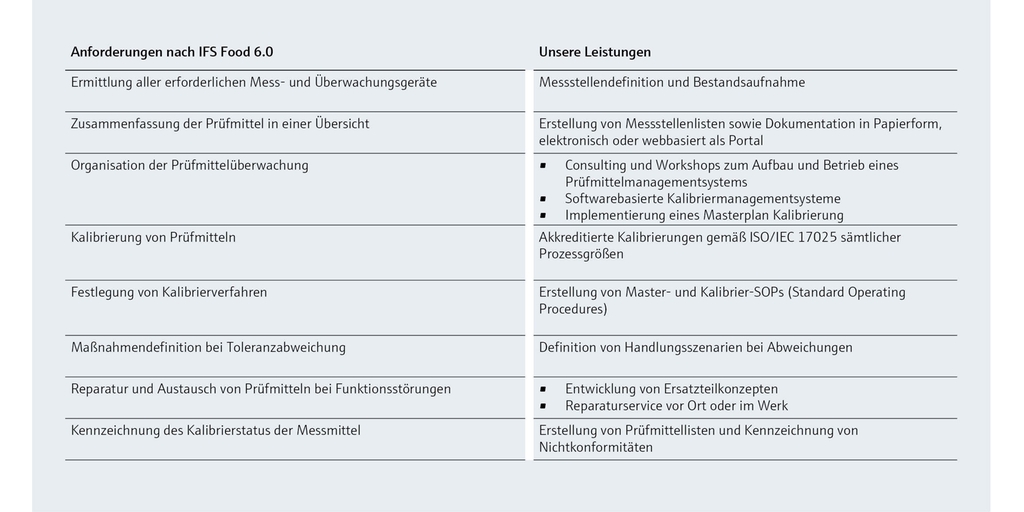 22.06.2020 - 26.06.2020

With the help of actual hands-on tasks you will learn how PROFIBUS fieldbus technology works in detail. At the end of the course you will be able to design and commission a PROFIBUS fieldbus network.