Live-Webinare 2016 - jetzt anmelden!
Experten vermitteln praxisnahes und lösungsorientiertes Know-how zu den verschiedenen Themen der Prozessautomatisierung
Mit den kostenfreien Live-Webinaren zum Thema "Prozessautomatisierung" informieren wir Sie über unser komplettes Leistungsspektrum. Unsere Experten präsentieren praxisnahes und lösungsorientiertes Know-how zu verschiedenen Themen und stellen sich Ihren individuellen Fragen, die sie während der Live-Session über das Chat-Fenster stellen können. Erweitern Sie Ihr Netzwerk und diskutieren Sie live mit – ohne Reisekosten oder Teilnahmegebühren, bequem vom Schreibtisch aus.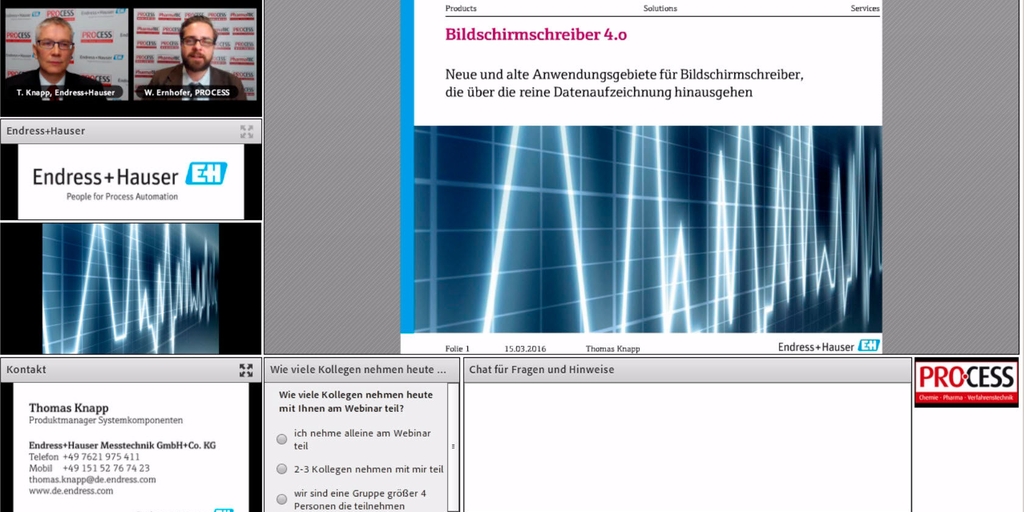 14.09.2020 - 18.09.2020

With the help of actual hands-on tasks you will learn how PROFIBUS fieldbus technology works in detail. At the end of the course you will be able to design and commission a PROFIBUS fieldbus network.