Industrie 4.0 in der Prozessindustrie
Konkreter unternehmerischer Nutzen
Mit intelligenten Feldgeräten und Systemen treibt Endress+Hauser gemeinsam mit seinen Kunden die interne und externe Vernetzung voran. Der Komplettanbieter für die Prozessautomatisierung gibt zum Thema Industrie 4.0 wichtige Impulse – und bietet ganz konkreten unternehmerischen Nutzen.
Integriertes Beschaffungs- und Bestandsmanagement
Der Aufwand für die Beschaffung und Verwertung von Informationen entlang der Wertschöpfungsnetzwerke und Produktionsprozesse kann enorm sein. Eine Lösung bietet Endress+Hauser mit der Integration des Beschaffungs- und Bestandsmanagements. Durch die Zusammenführung der Daten im System des Kunden können z. B. die Materialflüsse optimiert werden, sodass absolute Transparenz über den aktuellen Bestand sowie den Bedarf erzielt wird. Zusätzlich trägt die tagesaktuelle Informations- und Bestellplattform von Endress+Hauser im Warenwirtschaftssystem zur Minimierung des Aufwands in der Beschaffung bei.
Intelligente Vernetzung der Anlagen- und Geschäftsprozesse
Eine weitere große Herausforderung ist der Informations- und Datenaustausch über die Automatisierungsarchitekturen hinweg. Hier bietet die gezielte Vernetzung aller relevanten Geschäfts-, Produktions- und Automatisierungsprozesse enormes Potential. Endress+Hauser verschafft seinen Kunden durch intelligente Vernetzung der Systemlandschaft Zugang zu allen relevanten Daten für den Anlagenbetrieb. Durch systemübergreifenden Informationszugriff wird bspw. die Datenpflege stark reduziert. Der ständige IT Security Process ist dabei ein integraler Bestandteil des Wertschöpfungsnetzwerks.
Durchgängiges, digitales Anlagenengineering
Ebenfalls zeitintensiv ist die Beschaffung aller notwendigen Informationen über den gesamten Lebenszyklus von Geräten und Anlagen. Endress+Hauser unterstützt seine Kunden dabei vom digitalen Engineering bis zum Anlagenbetrieb und sorgt für eine nahtlose Integration in die bestehenden Geschäftsprozesse. So kann z. B. im Handumdrehen der aktuelle Produktstatus der Sensoren identifiziert und auf alle relevanten Dokumente zugegriffen werden. Bei anstehenden Wartungen von Sensoren oder Änderung der Produktverfügbarkeit wird der Kunde automatisch informiert.
Durch intelligente Vernetzung die Wettbewerbsfähigkeit sichern
Um auch zukünftig erfolgreich zu bleiben, gilt es, die Produktion noch effizienter und kostensparender zu gestalten – durch immer bessere und intelligentere Vernetzung der Produktionseinheiten, der am Prozess beteiligten Menschen und Maschinen und durch die Prozessintegration von Lieferanten und Kunden. Mit intelligenten Feldgeräten und Systemen unterstützt Endress+Hauser seine Kunden dabei, die Produktivität zu steigern, die Anlagenverfügbarkeit zu erhöhen und die Wettbewerbsfähigkeit zu sichern – um gemeinsam das Ziel Industrie 4.0 zu erreichen.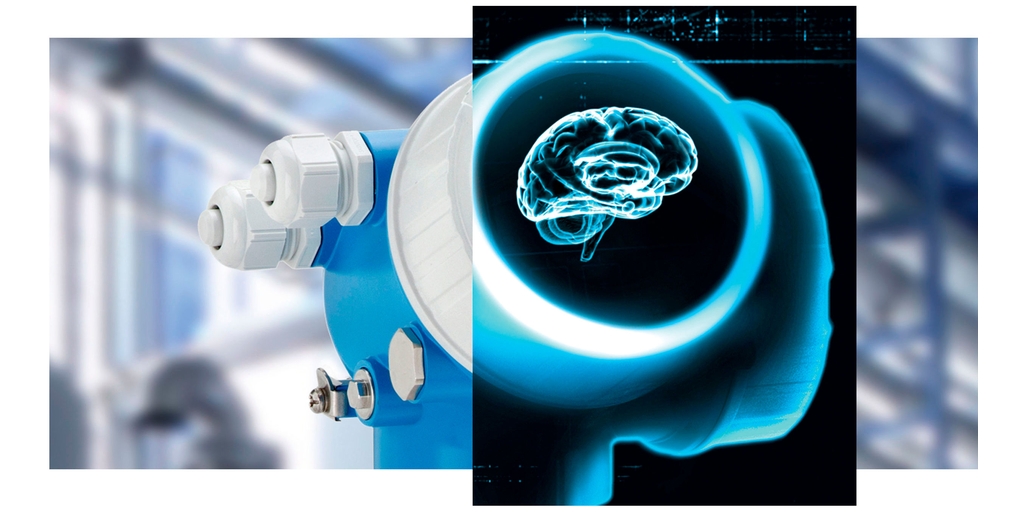 Related offering

Simple products

Easy to select, install and operate
Technical excellence
Simplicity
Standard products

Reliable, robust and low-maintenance
Technical excellence
Simplicity
High-end products

Highly functional and convenient
Technical excellence
Simplicity
Specialized products

Designed for demanding applications
Technical excellence
Simplicity
FLEX selections
Technical excellence
Simplicity

Fundamental selection

Meet your basic measurement needs

Technical excellence

Simplicity

Lean selection

Handle your core processes easily

Technical excellence

Simplicity

Extended selection

Optimize your processes with innovative technologies

Technical excellence

Simplicity

Xpert selection

Master your most challenging applications

Technical excellence

Simplicity
Success stories
Boiler water monitoring made easy

With the SWAS Compact Panel, the continuous monitoring of quality parameters such as pH and conductivity in cheese production can be automated and simplified.
Multiparameter-Handmessgerät
Liquiline Mobile CML18

Das neue Multiparameter Handmessgerät Liquiline Mobile CML18 ermöglicht eine einfache und zuverlässige Überwachung der Messdaten. Im Labor und im Feld, der Liquiline Mobile ist für viele Anwendungen geeignet und passt in jede Hemdtasche.