Service-Praxisschulung Grundlagen Kompakt alle Parameter
Welche Kenntnisse erwerben Sie in der Service-Praxisschulung?
Sie lernen Geräte effizient zu parametrieren, zu bedienen und selbständig Instandhaltungsarbeiten durchzuführen. Dadurch leisten Sie einen Beitrag zur Optimierung von verfahrenstechnischen Prozessen.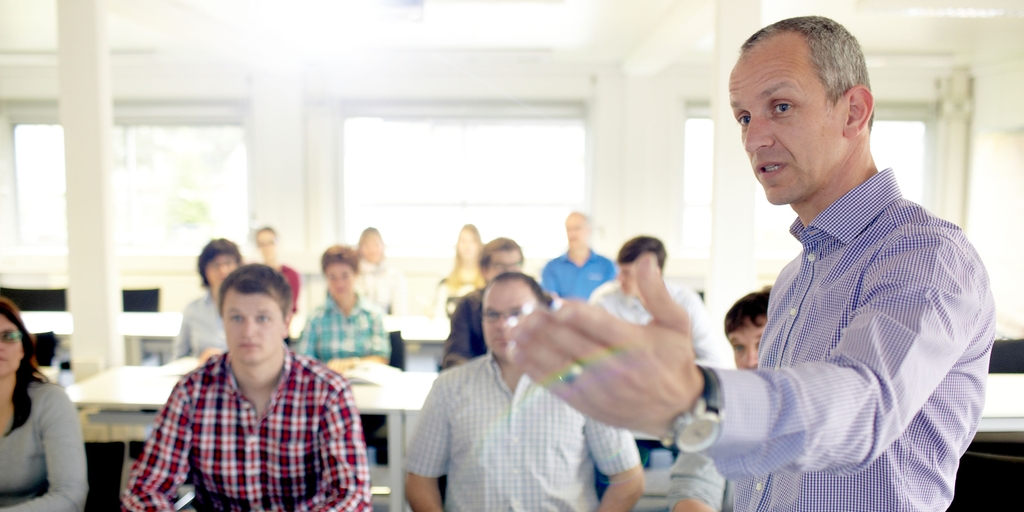 Content
Profundes Wissen über die komplette Messtechnik von Endress+Hauser

Inbetriebnahme und Parametrierung von Füllstand-, Druck-, Durchfluss-, Temperatur- und Analysemessgeräten

Fehler- und Störungssuche
Objectives
Ziel der Schulung ist es, unser Wissen über "Grundlagen der Messprinzipien" den Teilnehmern, weiterzugeben. In theoretischen und praktischen Übungen wird Ihnen die Parametrierung, Menüführung und das Bedien- und Diagnosetool DeviceCare näher gebracht.
Who should attend?
Service- und Bedienpersonal, betriebliche Praktiker, Techniker und Ingenieure, welche für die Inbetriebnahme, Wartung und Instandhaltung von Betriebsmesstechnik verantwortlich sind.

14.09.2020 - 18.09.2020

With the help of actual hands-on tasks you will learn how PROFIBUS fieldbus technology works in detail. At the end of the course you will be able to design and commission a PROFIBUS fieldbus network.