MSR-Spezialmesse Südost
in Landshut/D
Die MEORGA ist eine regionale Spezialmesse für Prozessleitsysteme, Messtechnik, Regeltechnik und Steuerungstechnik für Fachleute und Entscheidungsträger, die in ihren Unternehmen für die Optimierung der Geschäfts- und Produktionsprozesse entlang der gesamten Wertschöpfungskette verantwortlich sind. Die Messe hat sich in den vergangenen Jahren unter anderem wegen der Kombination aus Ausstellung und Workshops in entspannter Atmosphäre und der regionalen Nähe zu einer geschätzten Spezialmesse etabliert.

Besuchen Sie unseren Stand!
Wir präsentieren wir Ihnen Neuprodukte und technologische Innovationen.
Event logo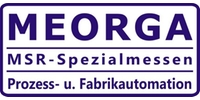 Downloads
Broschüre: Highlights 2021

Messtechnik, Dienstleistungen und Automatisierungslösungen für die Prozessautomatisierung. Wir präsentieren Ihnen in dieser Broschüre unsere Highlights für 2021
#empowerthefield. Das Industrie 4.0 Programm von Endress+Hauser
Digitalisierte Messgeräte und die Daten, die sie generieren, sind das Fundament für Industrie 4.0. Jedoch bleiben bis zu 97 % der Daten aus der Feldebene ungenutzt. Starten Sie gemeinsam mit uns die Prozessindustrie 4.0, denn wir rücken diese in greifbare Nähe. Erfahren Sie selbst, wie Sie mithilfe unserer intelligenten Feldgeräte und dem IIoT-Ökosystem Netilion Ihre Anlagenverfügbarkeit erhöhen und gleichzeitig die Betriebskosten senken.
Neuprodukte
Mit dem neuen Liquiphant stellt Endress+Hauser die neue Gerätegeneration des millionenfach bewährten Grenzstandmessgeräts vor. Die Geräte bieten mehr Sicherheit und mehr Industrie 4.0. Ebenfalls bestens für die Anforderungen der Zukunft gerüstet zeigen sich die neuen digitalen Drucktransmitter Cerabar und Deltabar. Auch sie warten mit zahlreichen Industrie 4.0 Funktionalitäten auf und bringen Anwender*innen mehr Produktivität und mehr Prozesssicherheit. Außerdem präsentiert Endress+Hauser mit Memosens 2.0 die Nachfolgegeneration der bewährten Memosens-Technologie unter den Schlagworten einfach, sicher und vernetzt.
Innovative Technologien
Bei der Durchflussmessung liegt der Fokus auf der zuverlässigen Messung von Gasen. Endress+Hauser präsentiert seinen Besucher*innen ein umfangreiches Produktprogramm mit fünf Messtechnologien für einen großen Einsatzbereich, exakte Messergebnisse und maximale Sicherheit im Prozess. Einen weiteren Schwerpunkt auf dem Messestand bildet die Vorstellung von Heartbeat Technology für permanente Gerätediagnose und -verifikation ohne Prozessunterbrechung. Die Technologie erlaubt einen kosten-effektiven und sicheren Anlagenbetrieb während des gesamten Lebenszyklus.
Product highlights
Cerabar PMC71B - pressure transmitter

The pressure transmitter Cerabar PMC71B belongs to a new generation of transmitters which are easy to control via app. It detects process anomalies like changes in the loop characteristics.

Liquiphant FTL51B - digital, simple and safe

Compact point level switch for liquids. The new FTL51 is used for overfill prevention or as pump dry-run protector. It is suitable for hazardous areas for level limit detection.
Simple products

Easy to select, install and operate
Technical excellence
Simplicity
Standard products

Reliable, robust and low-maintenance
Technical excellence
Simplicity
High-end products

Highly functional and convenient
Technical excellence
Simplicity
Specialized products

Designed for demanding applications
Technical excellence
Simplicity
FLEX selections
Technical excellence
Simplicity

Fundamental selection

Meet your basic measurement needs

Technical excellence

Simplicity

Lean selection

Handle your core processes easily

Technical excellence

Simplicity

Extended selection

Optimize your processes with innovative technologies

Technical excellence

Simplicity

Xpert selection

Master your most challenging applications

Technical excellence

Simplicity